57 Entrepreneurs Share their Favorite Tech and Business News Sites
Everyone likes to get their news and information from different sources across the internet. In this expert round up, we ask some of the brightest minds in entrepreneurship, business and technology what their favorite sites are for information and why… here's what they had to say!
Top Experts Around the World Share their Favorite Business News Sites
Though I'm a fan of many industry blogs, in my opinion, the single best source of up-to-date information is Social Media Examiner. They do a great job of breaking down how to topics into actionable steps, and cater to many different learning styles by providing multiple ways to consume content (audio, video, and text). If you read just one article of theirs per week, make sure it's the "This Week in Social Media" news roundup, usually posted around the weekend. Social Media Examiner is a news source I frequently curate content from – my Buffer is full of articles from them just ready to be tweeted out!
Maddy Osman – The-blogsmith.com
—
I personally love all the big name magazine sites that are on producing business and tech articles daily. This includes sites like Forbes, Inc., and Entrepreneur. It's really been amazing to see how these sites have made the transition from print to digital and moved away from their subscription model, to simply on-site advertising and content creation. Not only has this lead to great success for their company, it's also done well for their audience too — free content, that's also great and informative!
Srish Agrawal – Logodesignteam.com
—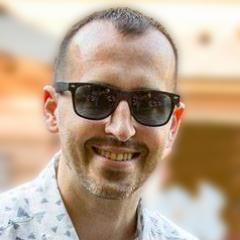 As of lately, I've really been finding my information in a new way, this might surprise you:
Google Now – I'm not sure how many of you use this, but this is a great "feed" that uses advanced algorithms to get you the news you want. Think an RSS reader, but much smarter
HTC Blink Feed – an app that came with my phone, but it does a great job of finding the latest news for me.
Twitter – I follow some of the best minds on Twitter, so the good stuff always finds me
For actual websites, I suppose I can't live without Hacker News and Product Hunt. Both of them fill any gaps that Google Now and Blink Feed don't. I also am a big fan of Inbound.org and Growth Hackers, but I suppose those are more marketing related than business / tech related.
Patrick Coombe – Elite-strategies.com
—
For latest business news, Forbes, SmartCompany, and Afr all have great business news sections to keep up to date. For startup needs, TechCrunch is good as well.
James Norquay – Backlinks.com.au
—
My favorite website is Tech Chrunch where I can find any news related to technology well on time. Also, its stories are fully verified and don't provide any wrong info just in haste to be ahead of others. Because of its credibility and quality, now it has become one of the top 5 tech blogs of the world.
Mi Muba – BeAMoneyBlogger.com
—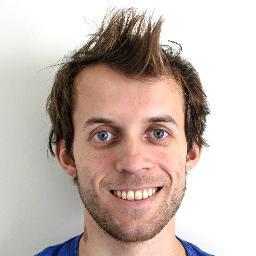 I don't have one specific website, but I do use Nuzzel for all my news reading. It's connected to my social media accounts and it consolidates all the articles shared by people that I follow in one feed ordered by the number of shares from my friends. As long as you curate the people that you follow on social media very carefully, this is a great way of filtering the news and never missing all the important stuff.
Marko Saric – Howtomakemyblog.com
—
Actually, my news reading is not very entity-centered; I discover news through social media, emails I receive, or searches I conduct on various topics, and I read them wherever they are written. So, the source of my news is not consistent at all. I don't use an RSS reader or anything like that which would be news-entity-centered. For me, it's really about the quality and relevance of each individual topic, not the news entity itself.
Brian Carter – Briancartergroup.com
—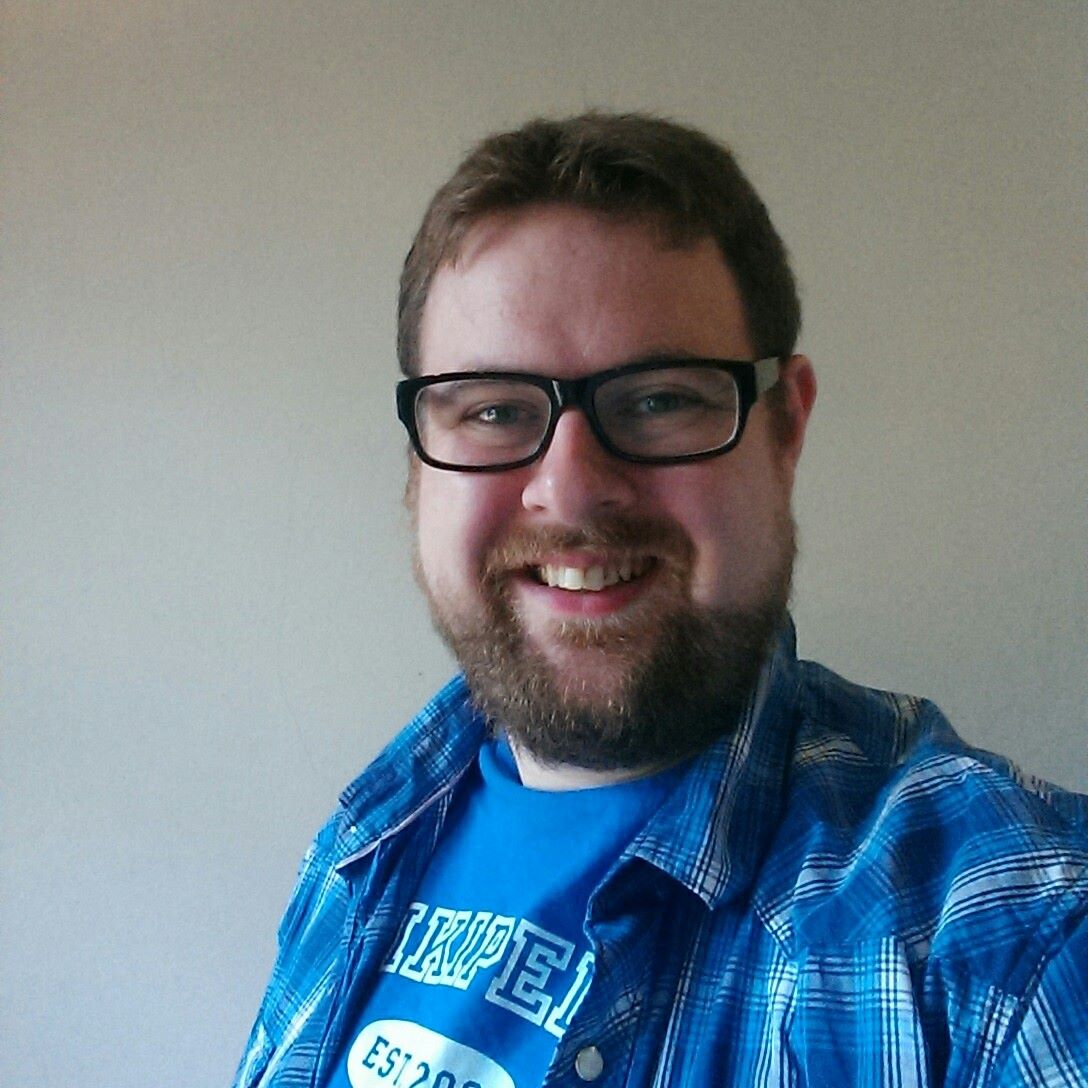 To be honest, my favourite website for business and tech news is Reddit. Reddit is a huge site and I use it almost as my filter for my interests. I subscribe to my many interests (both inside of Business & Tech), and its hive mind mentality produces a fairly balanced view on issues on various things.
I find it works better than Twitter at filtering the noise (though you have to be incredibly selective sometimes with which subreddits you subscribe to), and I try not to focus on one or two sites so I don't get a biased view on our industry.
Rhys Wynne – Winwar Media
—
I do a great deal of research for my blogging tips posts. Tips backed by research give the post credibility, of course. As I research, I often find myself on StumbleUpon. While I'm there, frequently, I see articles helpful to my readers and me on Entrepreneur.I make sure to save the information. I use them in my articles and link back to the blog. It doesn't matter who the author is or what my topic is. It doesn't matter if I'm blogging about marketing or productivity. Time after time, posts from Entrepreneur help me, and I use the information in my blog posts to help my readers.
Janice Wald – Mostly Blogging
—
While many people use LinkedIn.com primarily for networking and opportunity hunting, I have found myself using it mostly to see what people in my network are talking about and sharing in their timelines.
My network acts like a filter and the most popular news items tend to rise to the top. And, because my network is strongly aligned with my own business, news items that are relevant to me tend to be shown more.
Now, LinkedIn does take some "tuning" by unfollowing connections that don't post relevant links (politics, internet memes, etc – save those for facebook please!), but slowly you will find out who tends to post good stuff and as you "tune" your timeline it will show you more and more of what you want.
LinkedIn is now my "go to" site for industry news and discussion.
Tim Bourquin – After Offers
—
Although it's not a website, my favorite resource for news is Twitter. If you follow the right accounts then you'll always be on top of the game!
Jacob Cass – Justcreative.com
—
Gaps – Glen has been sharing a lot of actionable advice from the case studies they've been publishing at Gaps on how to build successful (and profitable) online businesses.
The thing that I really liked about Gaps is that they push out content that you won't really find elsewhere. Their case studies are very comprehensive (not just with the results), but they also extensively detail all the key actions taken for each of the business model they feature that made them succeed.
Jason Acidre – Kaiserthesage.com
—

I don't have one specific site that I go to for all business and tech news, but I do have some favorites that I will skim through to try and find the best collection of information out there. One site that I do visit daily is DrudgeReport.com, it's always loaded with the latest information on anything relating to world news, business or tech — while also highlighting politics. For business and investments, I like to visit CNBC.com, as it's always updating with great content and providing the latest news on stocks, entrepreneurs, and business in the world today.
Zac Johnson of Blogging.org
—
My favorite website for keeping up with the latest Tech News is Hacker News by YCombinator. This helps me stay up to date with all the most important tech news.
Syed Balkhi – WPBeginner.com
—
While there are many business and tech news websites, my go-to resource would be The Verge.
The reason why I'm a huge supporter of them is I love their open unbiased reviews and interesting news on tech related products. Their investigative reporting and in-depth coverage on tech issues and events is what I find refreshing. I find that the rest are repetitive or carbon copy of each other.
Combined with their high-quality videos on their Youtube channel is the reason why it's the only business tech news I follow.
Aaron Lee – AskaAronLee.com
—
I am a big fan of Fastcompany.com. I think it is the forward-looking nature of the site. Along with the frequent inspirational content. I tend to be a positive person so likely gravitate towards more positive news like Fast Company publishes.
Marcus Miller – Bowlerhat.co.uk
—
This may come as a big surprise but I love Google Plus to get my fill of great business, social media and technology posts. I follow a great group of people that are constantly sharing fantastic articles. Whether it is general technology or things I can use in my real estate business, Google Plus has always been a terrific resource for timely information.
Bill Gassett – Maxrealestateexposure.com
—
I'm a huge fan of Flipboard on the iPad to get my morning news. Its a news aggregator so you can subscribe to a few topics as well as websites individually. I subscribe to the general technology and business channels. I also subscribe to VentureBeat.com (I'm a contributor), TechCrunch, FirstRound Review, and the Harvard Business Review.
Rick Ramos – Rickramos.com
—
I have to say right now it is Hacker News–although I do have a love / hate relationship with the site. I try to avoid news as much as possible, since it is usually a big distraction and can be emotionally draining as well, but Hacker News usually has the most important news I need to be aware of in my industry, so I tend to glance at it about once a day. I do have to say that the comments section tends to be full of snarky, jaded programmers and technologists, so make sure you have a thick skin before visiting.
John Sonmez – Simpleprogrammer.com
—
I really enjoy Search Engine Watch. I trust them to keep me up-to-date with unbiased reporting on all things search engine related that I care about: content, social, SEO and more that is industry related. The site is well-sorted, so I can find and read what is new in the niches I am interested in quickly. I can also delve into niches I don't work in daily, like PPC, local and video, and gain a better grasp on them.
McKinzie Brocail – McKinzieWrites.com
—
I like the Verge.com for general tech and business news because of their clear layout, the interesting mix between tech, business, and geopolitics, not to mention their edu-taining videos.
Mars Dorian – Marsdorian.com
—
Actually instead of a website, I use Inside.com for keeping up with business and tech news. It's a series of newsletters, not a website, so they arrive in your inbox. It's amazing. They have newsletters for tech, specific industries, and specific companies. I use the daily brief, which always has some tech in it and ReadThisThing which sends amazing long reads to your inbox.
Devesh Khanal – Growth Rock
—
I'm a total junky for news in the business and entrepreneur world — however, I really like independent stories versus mainstream media. Business Insider is a cool site that has a lot of articles on out-of-the-box business and entrepreneurial stories. They also had an interesting one lately on the most trust-worthy news networks, which I thought was interesting. I'm also always keeping an eye on what's trending on Twitter, as news is always happening there first.
Montgomery Peterson – OriginalColoringPages.com
—
This is a tough question because there are so many of them that it's hard to name the advantages of just one. That is why I will answer a little bit indirectly and go with paper.li. Why? Because it allows me to browse through the news from many websites while also engaging the content receivers. I have a few paper.li accounts, so it's hard for me to focus on the favorite one, as I am focusing on the thematic areas of individual accounts 😉
For example, on the paper.li account where I keep information about new technologies I have websites like Cnet.com, Mashable.com, TheVerge.com, TechCrunch.com, TheNextWeb.com, Engadget.com, DigitalTrends.com, TechRadar.com. On another one, with SEO news, I keep Moz, SearchEngineLand, SEOBook, SearchEngineWatch, SERoundTable, WooRank, and our TimeCamp Blog.
Paweł Kijko – TimeCamp.com
—
I'm a big fan of Entrepreneur for several reasons. I've noticed in the past two years or so, a lot of the big business and tech sites have began to work more and more political bias into their articles, to the point where some of them can hardly be considered business sites anymore. Entrepreneur does cover news and current events, but usually finds ways to tie them directly into business lessons.
Their content is also quick and easy to read – almost every point is scannable and you can quickly discover the main points. This allows me to quickly identify what I want to personally explore and dig in deeper, rather than wasting my time on a lot of things I may have already known.
They're not perfect by any means, but they're large enough to cover the important things quickly and offer enough valuable, scannable content to make it worth checking out often.
James McAllister – Helpstartmysite.com
—
I usually like to follow Business Insider. It has a great mix of articles that come from various niches and not just centered around one topic. To date, some of my favorite articles have been on Business Insider, such the story of this Google employee who lived in a truck and saved a lot of money.
Rafi Chowdhury – Chowdhurysdigital.com
—
It has to be Twitter. I follow a little over 100 people and they are the best at what they do. I trust their knowledge and expertise whether it's health, productivity, business, and tech news. Twitter provides everything I need to know in a clean and intuitive environment allowing me to understand what people share and talk about. Being a connector, I appreciate the ability to start a conversation right away.
Tomas Laurinavicius – Tomaslau.com
—
Smart Company is my favourite business/tech website because it delivers a wide range of super useful articles for entrepreneurs
Adam Franklin – Web Marketing That Works
—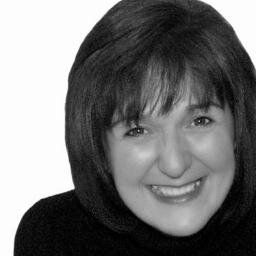 My favorite website for the latest business/tech news is SmallBizTrends.com. Published by Anita Campbell (@smallbiztrends) and staffed by real small business owners and experts, they truly have their finger on the pulse of what truly matters to small businesses. Everything they feature and the brands that they work with are carefully vetted, curated and committed to helping small business succeed.
Ivana Taylor – Diymarketers.com
—
There are hundreds of great news sources around, and not enough hours in the day to check-in with each of them on a regular basis. So, I prefer to crowd-source my daily digest of tech news.
Hacker News (created by the legendary startup accelerator Y Combinator) is a merit-driven database of tech and business news: thousands of new articles are submitted on a daily basis, and the Hacker News community votes for those they find most interesting.
The best articles rise to the top, and with the community made up of business founders, developers, investors and entrepreneurs, I know that every article they upvote is worth reading.
Ryan Law – Cobloom.com
—
My favourite website for latest business and tech news is Entrepreneur. The reason is – apart from being a mere news reporting website, Entrepreneur offers news pieces with an insight and angle!
I also like the kind of news they deliver – pretty useful – rather than aiming for news that merely trends, Entrepreneur focuses on topics that entrepreneurs really need and find useful.
I've subscribed to their feeds to keep myself not only updated but also motivated.
Their technology news is also unique. Unlike other tech news outlets, Entrepreneur focuses on innovative pieces and How To topics which I like to read a lot in general .
Jane Sheeba – Savvybloggingtips.com
—
There are many that I would highlight, but if I had to choose one, I would say that I especially like mywifequitherjob, for these two reasons:
Both the theme of their podcast and of their blog are directly related to my daily work as a specialist in e-commerce. As a marketing consultant specializing in Shopify and Amazon, keeping up with the latest trends and strategies is imperative, and Steve Chou's knowledge helps me a lot in that.
Unlike many other blogs and podcasts, the content offered is directly actionable and case-based. Unfortunately, today, this is unusual, as many websites are dedicated to presenting news that you can see in hundreds of other sites, providing little value and practical applications.
Albert Mora – Seolution.com
—
My goto site for tech news is Hacker News. It's a news aggregation site in which members in the community up and down vote articles and comments. What's nice is it just headlines,so it's easy to scan, and the since the article are shown in order of votes and other ranking factors I don't need to filter what is important. The users comments are also great to view and since those are voted on as well they are relevant and add to the article's value.
John Turner – SeedProd.com
—
It is quite hard to pick just one from all the business/tech news websites worth knowing and reading. There are rather obvious choices, such as Forbes or TechCrunch, but my vote today goes to Harvard Business Review. The website is all about business and management, in an in-depth kind of way—and that's what I like about it. It's the first source where many modern business approaches are published. You can find a lot of insights and best practices there. For our clients, the primary value is cutting-edge tech and software services. At the same time, additional value can be brought by the latest approaches to business and management. HBR encompasses both of these spheres.
Oleg Lola – MobiDev.biz
—
I was always a big fan of picking up physical magazines while in local stores, however, that market is quickly becoming smaller every day. What I do like about this transition is that I can still visit the websites for many of the magazines and newspapers I used to pick up. A few of my favorites are Money, Forbes, and Inc — all quite popular in print edition before the digital copy took over as a priority. The good thing now is that each of these sites now have a ton of interesting business and tech content all the time.
Kristel Staci of Marketing Infographics
—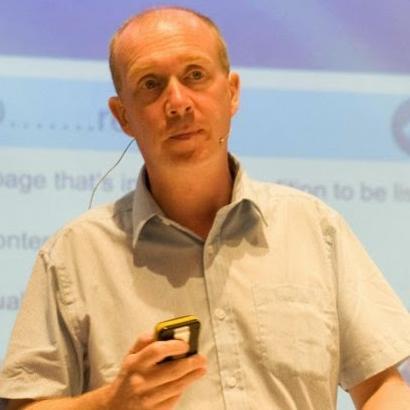 I waste quite a lot of time wafting through the pages of The Next Web (TNW). I like the variety of tech news it provides but more importantly the style of the writing.
Having an attitude about your writing is really important for any news website or blog, without it you'll get lost in the millions of mediocre blogs and sites.
TNW surprise me with stories on politicians messing up with social media, they shock me with stories of how the internet can be a cruel place and they make me smile with some ridiculous posts.
For me, it's a one-stop site that informs, educates and entertains.
Jon Tromans – jtid.co.uk
—
My current favorite news web site is Yioop.com. It is a little know search engine that the founder started in order to create a place where his online activities wouldn't be monitored. Yioop news is a good source for find the latest news stories. It can be used to replace the now defunct Google Reader, which caused an online storm of protest when Google decided to pull the plug. Overall, Yioop has many of the same features as Google News, like searching through news sources, choosing your news sources, and more, but without the privacy concerns. It is definitely worth checking out.
Allan Pollett – AllanPollett.com
—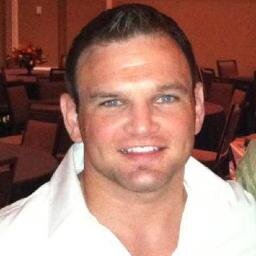 My favorite website for business and tech news is TechCrunch because it published articles that are actionable to me as a digital marketer. For example, today TechCrunch published an article about how Google goes after Slack and splits Hangouts into Chat and Meet, which is very relevant because myself and many associates use Trello to track projects and integrate Slack to communicate with their teams. However, in all honesty, there are multiple business and tech outlets that I rely on to stay up-to-date, so I recommend adding all of your go-to news websites and blogs to Feedly and install their app on your phone, so you have a single place to be informed.
Ben Wynkoop – Benwynkoop.com
—
If I had to pick only one, Search Engine Roundtable would be my main pick. Our main focus in on SEO, so we need a solid and reliable source of information in order to stay on top of our game. SERoundtable provides just that – a great hub for everything SEO-related news, rumors and case studies.
Andrew James – BrandBuilders.io
—
My favorite websites for the latest on technology would be Labnol and TechCrunch. I really like labnol.org due to its clean, clutter-free interface and no-nonsense approach to technology. TechCrunch, I like because of its unique global perspective on news and due to it being the top blog, the great variety of news that I can read.
Rajesh Namase – TechLila.com
—
There are few sites I check weekly or few times a week to catch up with all the news around.
When it comes to WordPress related news I love managewp.org just because I don't have to check multiple sites, it's all in one place. To stay on track with security I'm a big fan of a polish site zaufanatrzeciastrona.pl (there is an English version too – badcyber.com) – it has a great weekly roundups of most important news.
For tech/business/some fun I read motherboard.vice.com and wired.com, I like their writing style.
But if I had to pick just one site it would be managewp.org, because it's most connected with my business profile.
Kris Hoja – KrisHoja.com
—
Moz.com
It covers advanced and basic news on search marketing and marketing in general. They also feature actionable and comprehensive guides and resources on anything about marketing (SEO, CRO, email, etc..)
Venchito Tampon – SharpRocket
—
Wired.com is my number one website of choice for the latest advances in technology and business news. It has everything that I'm interested in reading and like learning about more. Their stories are very well put together and they have an extensive coverage of my favorite topics: science, entertainment, transportation, security and gadgets. Wired is packed with very interesting videos and exciting articles about the future trends in technology. Being a web developer originally, I find that the perfect topping on their news cake is the valuable information they're sharing about the world of web development and web design
Louie Luc – Buzznitrous.com
—
My favourite site to keep up with business and industry news is LinkedIn. I have some amazing connections who curate great articles. They also create superb LI Pulse posts as well as share industry news. If there was no LinkedIn, I've no idea where I'd get my business updates from! The ability to follow industry influencers also means you see business news as it's breaking. The app, although clunky at times, makes it easy to see updates when you're out and about. Recently I turned on push notifications from the app, so I could see all the news on the U.K budget and its impact. This saved me hours on time in search and I was updated in real time. If you're not on LinkedIn, you're losing out…
Sarah Arrow – SarkeMedia.com
—
My favorite website for that sort of news is Tech2.com. I like the simple and uncluttered design of their website and, obviously, their content. They have an awesome selection of great podcasts that I enjoy listening to as well as good videos and photos.
I love their reviews on new gadget launches (my top ones are gaming devices, mobile stuff and computers) but the section where I find myself spending more time on is their "How to" section.
As an automotive fanatic, I like getting the latest updates on transportation and they have good articles on that too. There are also two extra very "tasty" and "juicy" sections I love: "Biztech" and "Startup" that are really worth a look.
Mike Martyns – SoccerGearHQ.com
—
I simply love checking out the Mashable website, it's listed on the top of my browser favorites! That's where I go to feed my business and tech news hunger at least once or twice a week. I follow them on all my social profiles just to be sure I don't miss a thing. 🙂 I love their videos and posts, all their content, really. I like reading about the latest apps, design developments and all the other tech news as well. It's a very popular website and all their content usually goes viral and gets a ton of comments — which are interesting to read too and sometimes spur some interesting conversations. Mashable is my top recommendation, pay them a visit, you'll love it.
Clara Jeronimos – TravelRedux.com
—
I'm a regular GrooveHQ visitor. I like reading stories about entrepreneurship written by entrepreneurs.
Dave Schneider – Ninjaoutreach.com
—
These are the sites and blogs I visit regularly for business and tech news:
Jerry Low – Webhostingsecretrevealed.net
—
I would have to say TheVerge.com, no doubt or second thought about this. The Verge goes beyond the everyday, traditional tech review website we are all so used to find on the internet; far from that, actually. Its distinctive and insightful reports draw a unique outlook on how tomorrow's technology will be affecting our society and the planet we live in. I truly believe that the care and level of concern they borrow to every piece of content they publish is an invaluable contribution for the improvement of our world. Other than this important mission they are so proud of, their analysis on the new products being launched is also thorough, precise and useful for their readers.
Katy Manniche – Tattoooy.com
—
For as long as I can remember, I've been a true gadget aficionado, so Gizmodo is definitely my favorite pick. Very rare is the day I don't pay them visit, or more than one to be truthful. It's honestly the go-to and ultimate resource for every gadget lover. There you can find the latest news on launches, future developments and rumors on a panoply of topics ranging from smartphones to tablets, passing through laptops and cameras and also operating systems such Android, Windows and Apple iOS. Gizmodo's reviews have helped me pick the best products for my personal needs on several occasions. Their content is of high quality and I recommend Gizmodo to all of you gadget nerds out there.
Tim Blaustein – Toolfever.com
—
There are quite a few amazing websites that I check on a daily basis for business and marketing news, as well as tech news. Some of my favourites though, are probably Mashable for business, tech and social media and Social Media Examiner for social media news and developments.
Lilach Bullock – Lilachbullock.com
—
I will need to list two, because they complement each other. The first one is Techmeme.com, which is good because it lists all the important mainstream tech news you need to know. The second is news.ycombinator.com, called Hacker News. There you will find stuff that is not necessarily mainstream but that can be pretty useful!
Daniel Scocco – Botware.com
—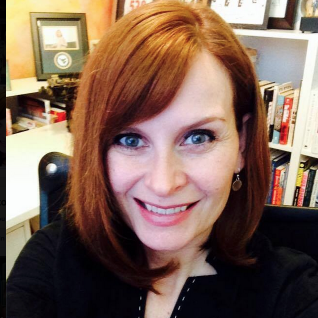 Asking for my favorite website (or book) is like asking me to name my favorite child. There are so many! I actually don't read one site for business or tech news. I curate my own information through Twitter, Facebook, and about 800 sites. I have them all flow into Flipboard, which has learned my habits and serves me information, based on what I typically read. So it ranges from Venture Beat and The Guardian to The New York Times and Digiday—with Nieman Lab, TechCrunch, Forbes, and industry blogs thrown in.
Gini Dietrich – Spinsucks.com
—
While they aren't traditional business or tech-focused sites, I really enjoy The Atlantic and The New Yorker. I appreciate the high level of editorial and find the ideas to be mentally stimulating. I appreciate the different angles and nuances in thought, while not making things so black and white.
Arman Assadi – ArmanAssadi.com
—
For business and tech news we love Fast Company. The articles are super informative and interesting – the technology section is always up-to-date. One of our favorite sections of the site is "Most Creative People" – where they feature members of the business community who are doing awesome and creative things.
Moira O'Connell – Museumhack.com
—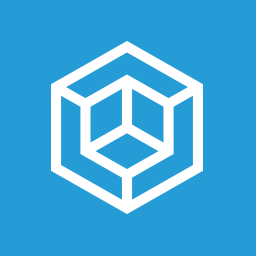 Backlinko & SERoundtable. Brian Dean publishes some of the best content when it comes to generating traffic and getting more leads for your online business. SERoundtable to keep up with the SEO/Google-related news.
Devesh Sharma – WPKube.com
—
We hope you enjoyed this expert roundup article on the top sources for business and tech news on the internet today. Hopefully you discovered a few new sources that you will quickly fall in love with!